With the Beatification of Alvaro del Portillo Approaching
Interior life is strengthened by a daily struggle in your practices of piety, which you should fulfil - or rather which you should live - lovingly, for the path we travel as children of God is a path of Love. (The Forge, 83)
I have distinguished as it were four stages in our effort to identify ourselves with Christ: seeking him, finding him, getting to know him, loving him. It may seem clear to you that you are only at the first stage. Seek him then, hungrily; seek him within yourselves with all your strength. If you act with determination, I am ready to guarantee that you have already found him, and have begun to get to know him and to love him, and to hold your conversation in heaven [1].
Try to commit...
Indianapolis Colts rookie linebacker Daniel Adongo says that the spiritual and human values he learned at Strathmore School in Kenya have helped him...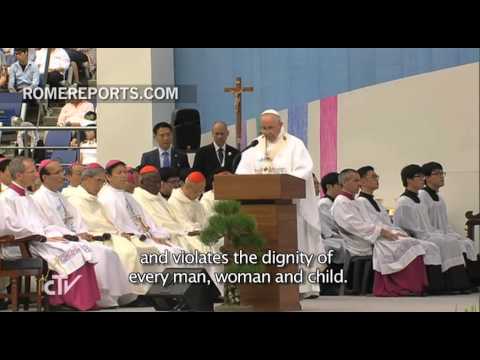 On Friday, August 15, Pope Francis celebrated his first public Mass during his 5-day visit to South Korea, in the World Cup Stadium in Daejeon.
From July 28 to August 3, as part of his pastoral trip to 6 countries in Central America, Bishop Echevarria visited Nicaragua and Costa Rica and met...